Student Members are not forgotten.
While members under 18 can not pull the public they can and do provide a lot of help. They help steam up the engines, move trains in the yard and return empty trains to the yard, station, or storage building. They also help with crowd control at the station, work as conductors, and carry tools and messages. On member run days they can receive training and operate trains carrying members. All of us old guys with bad knees, backs, or a bit of extra weight around the middle are very glad of the help and enthusiasm they bring to the club.

Brett Hall running Wendy Photo by Joan Swank

Brett Hall returning the President Adams to the steaming bays while Mike on left supervises and Herb throws the switch. Photo by Tom Hall

Brett Hall acting as conductor. Photo by Tom Hall.

Brett Hall moving the C&O 614 into the station. Photo by Tom Hall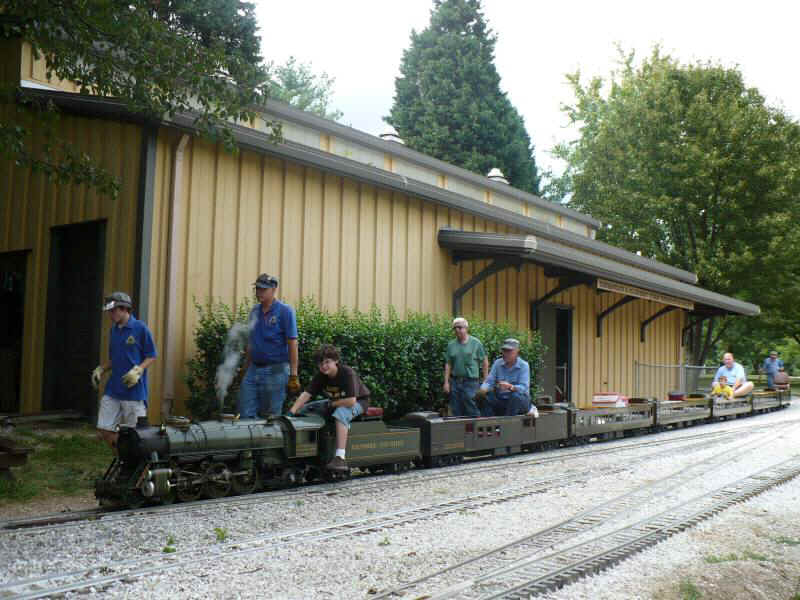 Ted Merrill returning the President Adams cars from the passenger station to the storage area. Photo by Jonathan Eau Claire.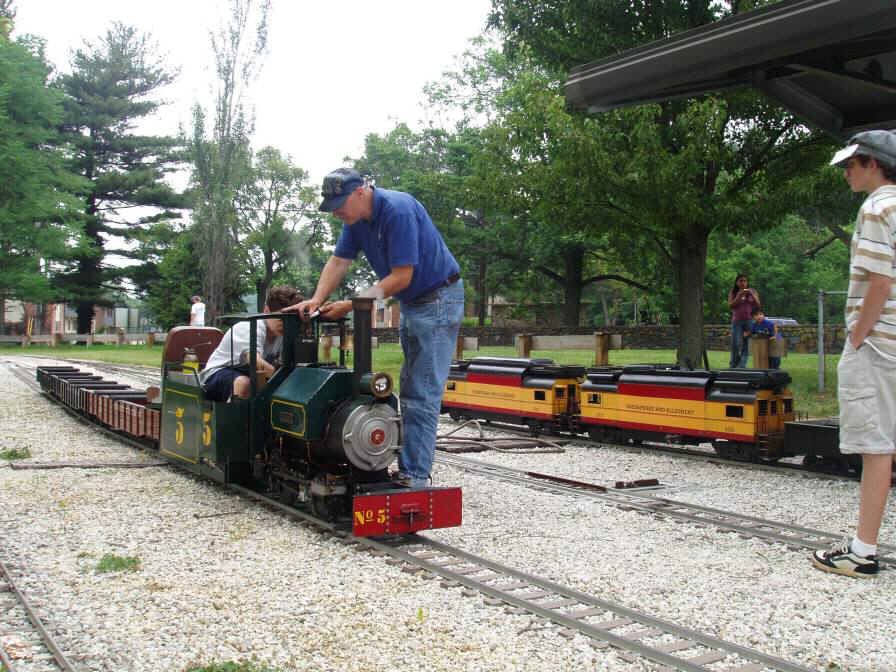 Ted Merrill bringing Wendy from yard to station with Mike supervising. Photo by Jonathan Eau Claire.